The Complete Guide to Advertising for Landscaping Companies
If you're in the lawn care space and wondering how to make your advertising efforts really bloom, you've come to the right place. I'm here to give you the down-and-dirty, practical guide to landscape advertising.
Identifying Your Target Audience for Landscape Advertising
Before you dive headfirst into any marketing campaign, it's vital to identify your target audience. Trust me, it's not rocket science; it's marketing basics. So who are you targeting? Let's break it down:
These are individuals who might need your landscaping services but haven't committed yet. They're browsing online, searching for "best landscaping company near me" but haven't found their go-to choice yet. It isn't just about reaching these people – it's about reaching them effectively. You need to both let them know that you're available AND that you're the best one to meet their needs.
Don't overlook the commercial sector! Business owners also need landscaping services to make their premises appealing. Commercial landscaping can be lucrative and a great source of income. The trick is knowing how to speak to business owners – they will have a different set of needs, concerns, and priorities than private homeowners do.
Yes, even your current customers need to be part of your landscape advertising plan. Keeping them informed and engaged through targeted advertising can help with customer retention. Don't forget – there's a lot of competition out there and if YOU aren't marketing to your current customers, you can be absolutely sure that someone else is! Don't let another providers promotion, sale, or other marketing tactic deprive you of an established customer. Keep communicating with and marketing to your current customers too!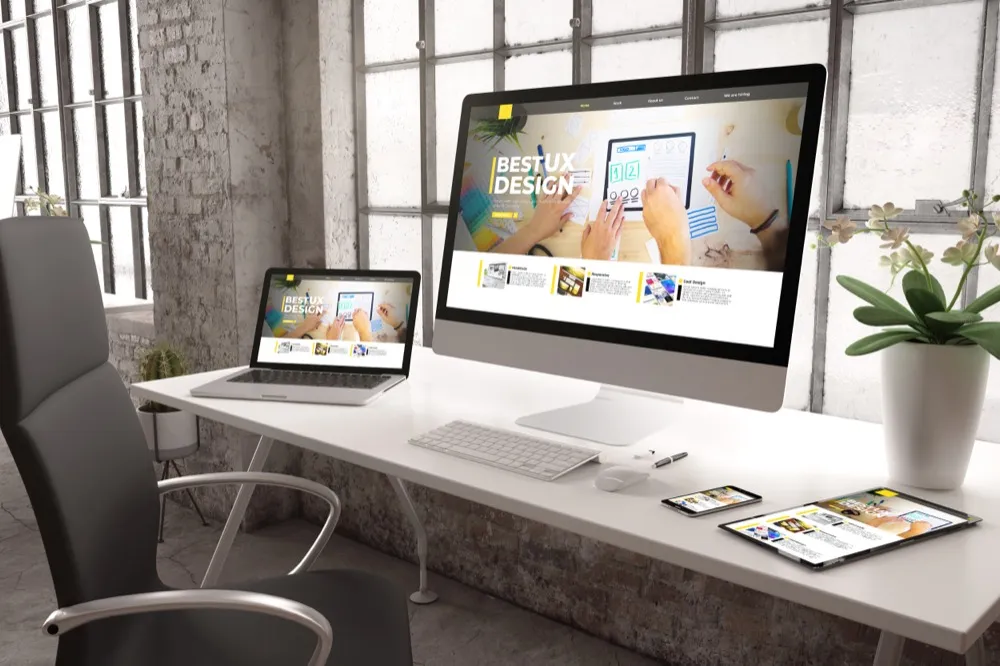 The Importance of Having a Website
Let's pause for a second and talk about the backbone of your entire digital advertising strategy: your website. A professional website does a few critical things for your landscaping business:
Credibility: A well-designed site shows potential clients that you're legit. Plenty of homeowners have had the experience of hiring someone to provide a landscapign service only to have the provider not show up, or show up late, or show up but do a lousy job. Having a website helps to establish you as a real, reliable business, who won't waste your customers time and will show up when you say you will. 

Information Hub: From services offered to customer testimonials, your website houses all essential information. Customers don't want to call around asking 20 questions just to find out if you provide exactly what they're looking for. Clear messaging on your website is the key to faster, easier sales.

SEO Booster: Having a website laden with relevant keywords improves your search engine optimization efforts. Google is an incredibly powerful tool, and SEO puts that tool to work for you, to help grow your business. 

Lead Generation: Gather the contact information of potential clients so that you can keep in touch with them, remind them of what you offer, and be there when they're ready to move ahead. 
Having a solid online presence starts with a website. If you don't have one yet, get one. It's that simple.
Benefits of Your Landscaping Services
Why should someone choose your landscaping company over others? Knowing how to answer this question is crucial for your marketing efforts.
What makes your business different from other providers in your area? Are you the best at client communication? Are you the most reliable company around? Are you so honest that you have a reputation for giving the best deals and most straightforward pricing? Do you have a track record of turning landscaping disasters around when others couldn't ? Are you enviromentally conscious and informed about the latest, most responsible landscaping techniques?
There are hundreds of ways to differentiate yourselves from the other providers in your area! The absolutely crucial thing is to say what makes you different CLEARLY and OFTEN. Help the potential customers understand what makes you stand out.
Strategies for Effective Landscape Advertising
Alright, let's talk about the fun part: putting those advertising ideas into action!
Search Engine Optimization (SEO)
The cornerstone of any digital marketing strategy, SEO helps your landscaping business rank higher in search engines. Keywords matter, so use terms that potential clients are searching for.
Google Ads and Search Ads
Google Ads and other search ads put your business front and center when potential customers search for landscape services. It's an effective way to allocate your advertising budget for immediate returns.
Content Marketing and Video Ads
Content is king. From how-to guides to video tutorials on lawn care, sharing valuable content builds your online presence and establishes you as an authority in the field.
Good ol' direct mail isn't dead. Flyers, postcards, and newsletters can target specific neighborhoods where you want to offer your landscaping services.
Online Reviews and Positive Reviews
Online reviews, especially positive ones, add credibility. Encourage satisfied customers to leave reviews and utilize them in your advertising strategies.
Advertising Platforms & Strategies
There's a smorgasbord of advertising platforms out there. From Facebook to Yelp, the platform you choose should align with where your customer base hangs out online.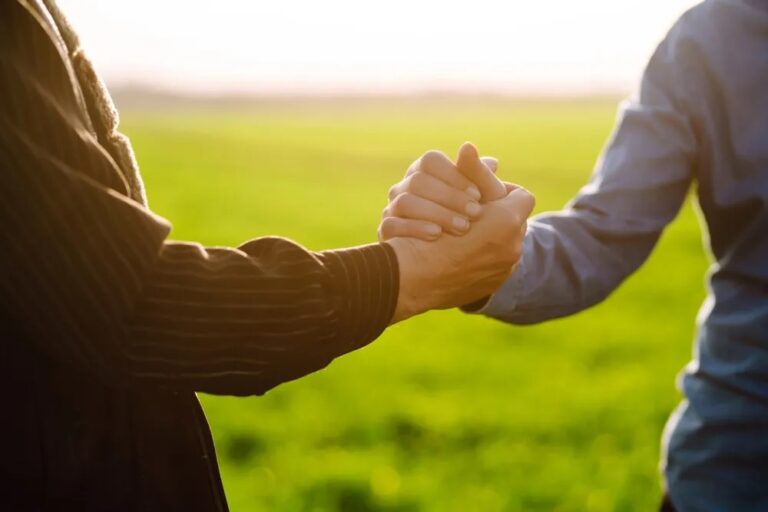 Executing an Effective Ad Campaign for a Landscaping Business
To make your advertising strategies effective, you'll need to:
Set a Budget: Know how much you can afford to spend on your advertising efforts.

Choose the Right Tools: Utilize email marketing tools, CRM software, and other digital advertising tech to optimize your campaign.

Track and Tweak: Constantly monitor how your ads are performing. Use that data to refine your marketing strategy.
Phew, that was a lot to take in, wasn't it? But if you've made it this far, you're well on your way to mastering the art and science of landscape advertising. From knowing your target audience to executing a top-notch ad campaign, every step is a building block to a more successful landscaping business.
So go ahead, put these tips into practice and watch your customer base grow like a well-watered lawn. 
Happy advertising! 🌱