The Key to Landscape Advertising Success:
A Strong Online Presence
In the ever-evolving world of business, it is essential for every company, including those in the landscaping and lawn care sector, to stay competitive. With the vast majority of your potential customers and current customers using the internet to find landscaping services, having a powerful online presence is crucial. This begins with a well-designed, user-friendly website that is easy to find. In this blog post, we will delve into the world of landscape advertising ideas, explaining why having a top-notch website is an integral part of your marketing efforts, and how you can leverage this tool to enhance your landscape business' success.
The Benefits of Landscaping Advertising
At its core, the goal of landscaping advertising is to attract potential clients to your landscaping business. Whether your company specializes in residential lawn care services, large-scale landscaping projects, or a combination of both, targeted advertising can help increase your customer base and bring in a steady stream of qualified leads.
One benefit of advertising is that it enables you to reach out to your ideal clients. By understanding their needs and preferences, you can craft messages that resonate with them, increasing the likelihood of turning them into loyal landscaping customers.
A well-planned landscaping marketing plan can also enhance your company's reputation. For instance, sharing visual content that showcases your completed projects can highlight your team's skills and creativity, earning you positive reviews and recommendations.
Effective Strategies for Landscaping Advertising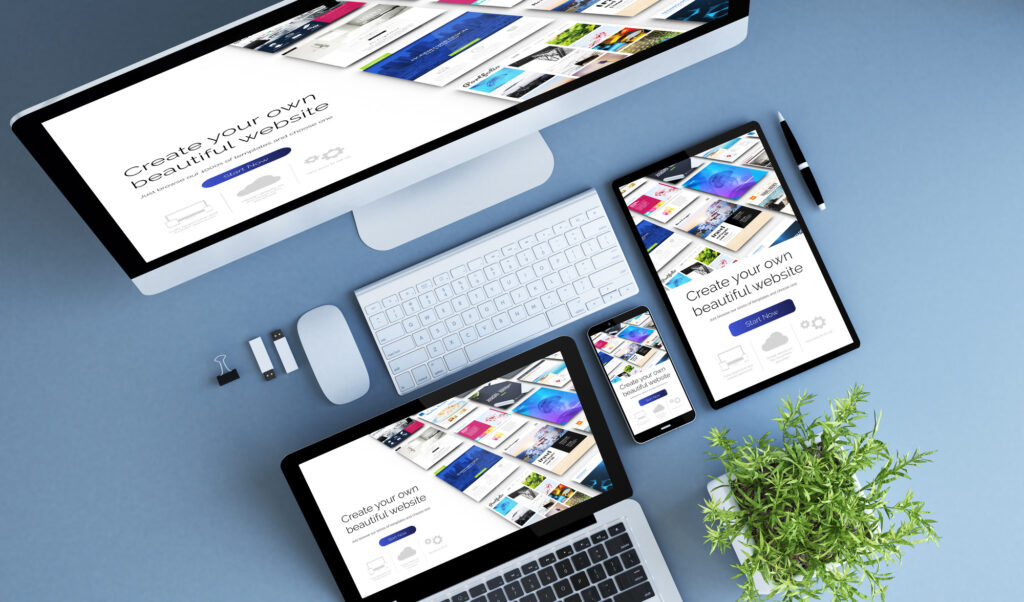 Identifying Potential Customers
The first step in developing an effective landscape marketing campaign is identifying your potential customers. Understanding your target audience's characteristics, such as their location, budget, property type, and preferred landscaping styles, can help you design your offerings to meet their expectations.
Analyzing Your Target Audience
Once you've identified your potential clients, it's time to delve deeper. Research their online behavior, the types of content they engage with, and their communication preferences. This information can help you tailor your landscape advertising ideas to resonate with them, ultimately expanding your customer base.
Researching Competitors and Their Strategies
Knowing what other landscaping companies are doing can provide invaluable insights. Are their marketing efforts successful? What do their customers appreciate about them? Gaining a clear understanding of their strategies can help you differentiate your landscape company and carve out your unique niche.
Traditional Marketing Techniques
While digital marketing is undoubtedly vital in today's world, traditional marketing techniques should not be overlooked. Tactics such as direct mail and email campaigns, print media ads and flyers, or networking events organized by local chambers of commerce can complement your online marketing efforts and help you connect with current clients as well as potential new ones.
Direct Mail and Email Campaigns
Sending out personalized letters or using email marketing software to send newsletters can help you maintain regular contact with your customer base. Remember to include a review request in your communication to encourage your customers to share their experiences, thereby bolstering your online review profile.
Utilizing Local Chambers of Commerce Networking Events
Participating in local networking events can help increase your landscape business's visibility within your community. This can open up opportunities for partnerships, collaborations, and referrals, all of which can bring in new landscaping customers.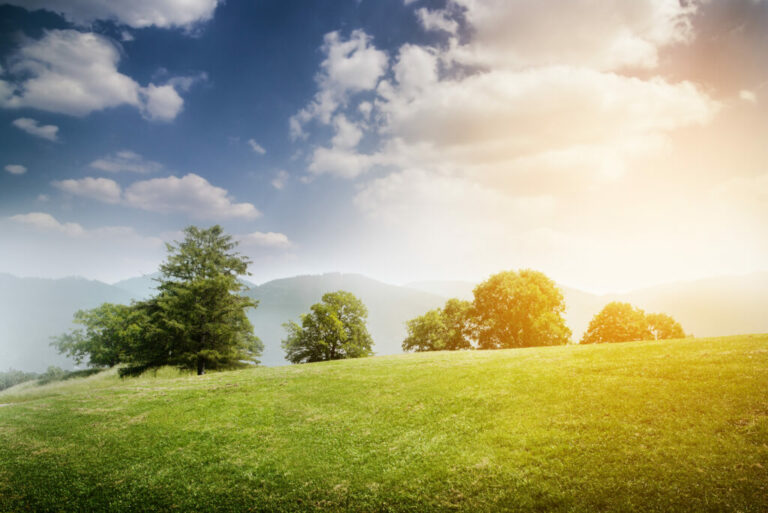 Optimizing Your Website for Search Engines
Search engine optimization (SEO) is crucial for making your website easily discoverable when potential clients search for landscaping services. A well-optimized site ranks higher on search engine results, thereby attracting more visitors and potential leads.
Google Business Profile and Google My Business
Setting up a Google Business Profile (previously known as Google My Business) can improve your online presence by giving potential customers quick access to your contact information, operating hours, and location. Additionally, it allows you to respond to online reviews, enhancing your engagement with customers and boosting your reputation.
Having an active presence on social media platforms can significantly enhance your landscaping business's visibility. Sharing engaging visual content of your projects can help showcase your expertise and attract your ideal clients.
Crafting an Engaging Logo and Developing a Unique Brand Identity
Having a distinctive brand identity that includes a memorable logo can set you apart from other landscaping companies. Your branding should reflect the quality and nature of the services you offer, helping to attract and retain your target audience.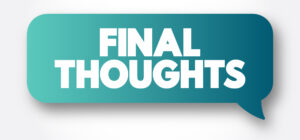 In conclusion, developing a successful landscaping marketing plan involves a combination of well-planned strategies, both traditional and digital. At the heart of these efforts, however, should be a user-friendly, SEO-optimized website that showcases your services and projects. It's your online hub, the first impression many potential customers will have of your company. So make it count!
With these landscape advertising ideas in mind, you're well-equipped to elevate your lawn care business and appeal to your ideal clients. Happy marketing!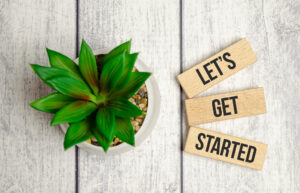 Ready for a Lawn Care Website of Your Own?
If you're ready to grow your landscaping business and have a professional website of your own, get in touch! We're here to help and can help you have a beautiful website that you're proud of and that helps your business grow.