The Top Ten Landscape Websites of 2023!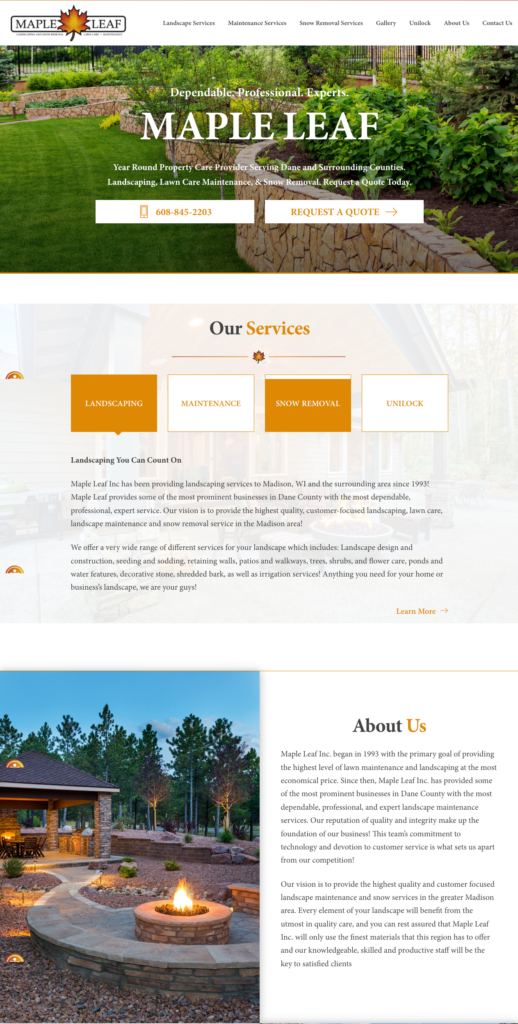 We really love the attention to detail involved in each service listing. Click on any service they offer, and you're instantly met with a plethora of information. This includes service benefits, what equipment they will be using, and a call-to-action button that's placed conveniently at the end of each page.
Their website also has a lot of engaging, high-definition images, and we're particularly digging their interactive before and after photos! We think this is a great way to showcase their prospective clients. They also have an accessibility menu, making their website highly inclusive and allowing them to attract a bigger customer base.
What we love:
Amazing brand identity

High-quality photos of their past work

Dedicated Unilock authorized contractors page
Find out more at https://www.mapleleaflandscape.com/